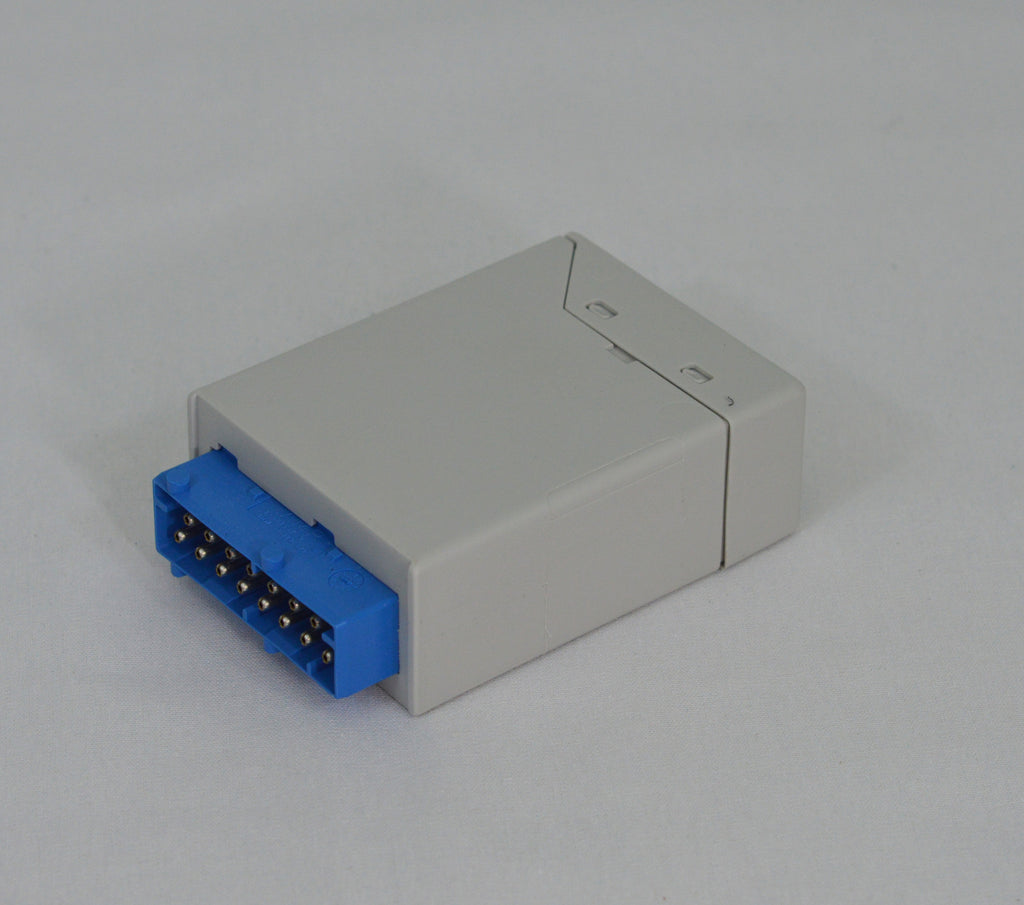 Intermittent Programmable Wiper Module
This is the original OEM BMW Programmable Intermittent Wiper Relay that is found in European BMWs. The relay is a Plug-and-Play replacement for the stock US relay with the added bonus of allowing you to program the wipers in intervals anywhere in between 0 and 25 seconds. The relay keeps the stock speed sensitive intermittent wipers as well. Here is how it works: when you are driving in the rain, switch the wipers on to intermittent position. The wipers will wipe the windshield once. Switch them off. Wait until you need to wipe the windshield again. Switch the wiper stalk to the intermittent position again, but this time leave it on. The time between wipes will be equal to the time you waited between turning the wipers off of intermittent operation until the time you switched it back on again. In practice, it's intuitive to use and very convenient.  Installation requires removal of the glovebox and we recommend installing our footwell light kit at the same time.
Removal of one-use-only screw cap covers required. These are either Black or Beige. The Beige screw cap covers are no longer - the kit will only ship with Black covers. 
---
Share this Product
---
More from this collection